****Some users are experiencing issues with Internet Explorer 9; we recommend following the steps below using the latest version of Internet Explorer, Firefox, or Chrome.****
To remove your listing on Whitepages and associated sites:
1. Search for the listing on Whitepages using your computer or the Whitepages App available on Apple and Android devices.
2. Once on your listing details page, click on the "Claim/Edit" link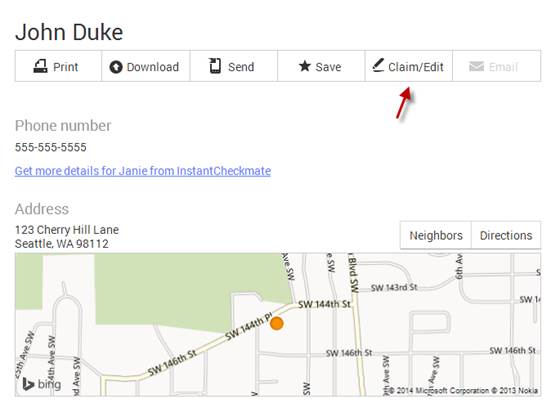 If you're not logged in, you'll be asked to either log in or create an account. Why do I need to create an account?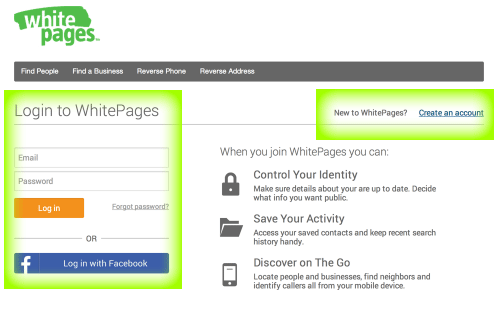 3. After logging in, you can delete or hide any information you wish including your phone number, address and associated people.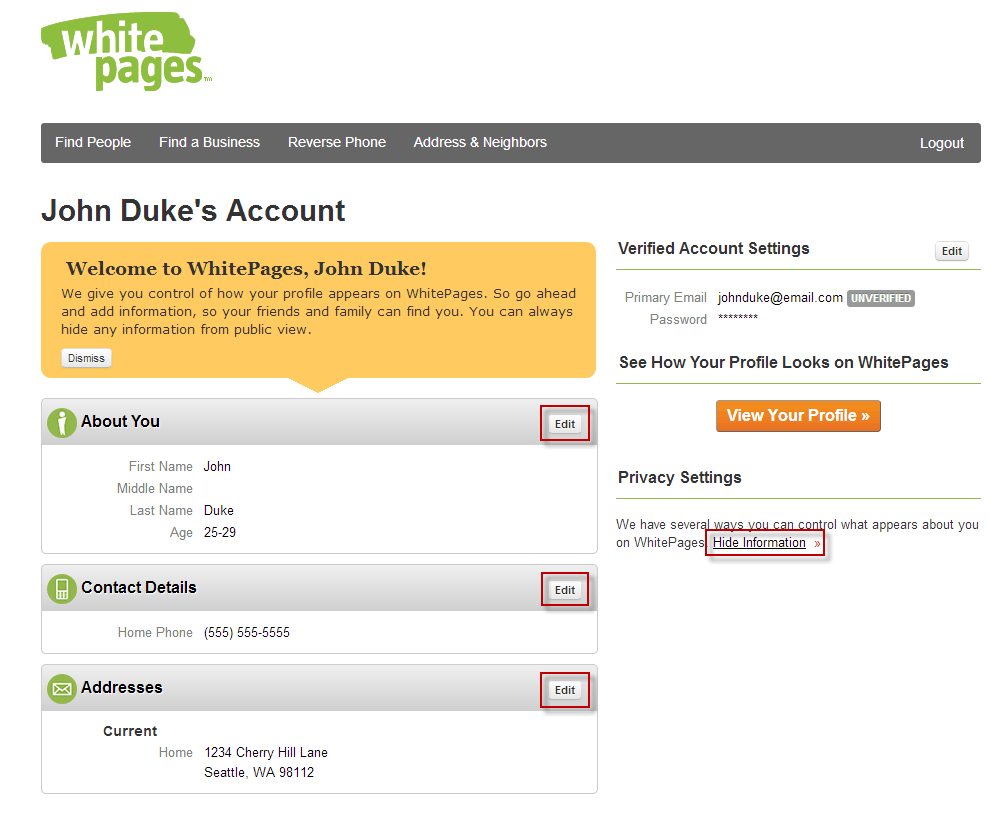 4. To hide your entire listing from being published on Whitepages.com or any other website we power, Click "Hide Information"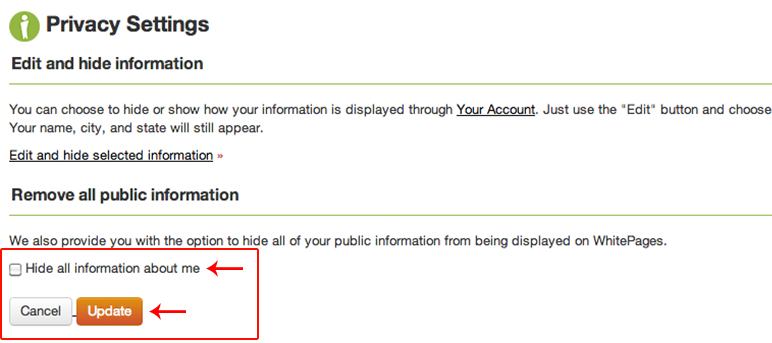 5. Check the box and click "Update."
Your information will now be completely hidden from public view.
Why do I need to create an account?
It is important to create an account before editing or removing a listing because it helps us prevent malicious and fraudulent changes to Whitepages information.
We advise you to create an account (instructions above) to help keep your information from being publicly visible. Should you choose to have us remove your listing on your behalf, we advise you to check Whitepages.com periodically (about every two months or so) to ensure the information has not reappeared.
If you are having trouble with the removal process, please let us know with which step you are having trouble. Be sure to include your name, address and phone number – exactly as it appears on our website. You may send us an email by clicking on the Contact tab above.
---